World ENJO Day 2023
Pure cleaning, pure world
We are so excited to celebrate the 12th World ENJO Day together with you this year. A day to bring our vision and philosophy to life with ENJOpreneurs from all over the world – honest, brave and high-value.
This year we invite all ENJOpreneurs worldwide to an exclusive Online Event. Celebrate with us, get inspired by amazing speakers and win great prizes. You can win 1 of 10 World ENJO Day Gift Packages during our event (we will raffle 5 Packages per event). Additionally, ENJO will build a water well for a Kindergarten in Senegal with 40 kids in the name of all participants.
Pure cleaning is future

World ENJO Day Online Event 2023
Wednesday, 07th June 2023
Decide yourself in which Event you want to take part.
Meeting 1: 11:00 – 13:00 CEST*
Time Zone Converter
Link to Zoom Meeting
Passwort: ENJO
Meeting 2: 18:00 – 20:00 CEST*
Time Zone Converter

Link to Zoom Meeting
Passwort: ENJO
* CEST = Central European Summer Time
Since the World ENJO Day falls on an Austrian holiday this year (08th June 2023), we will hold our World ENJO Day event already on Wednesday, 07th June 2023.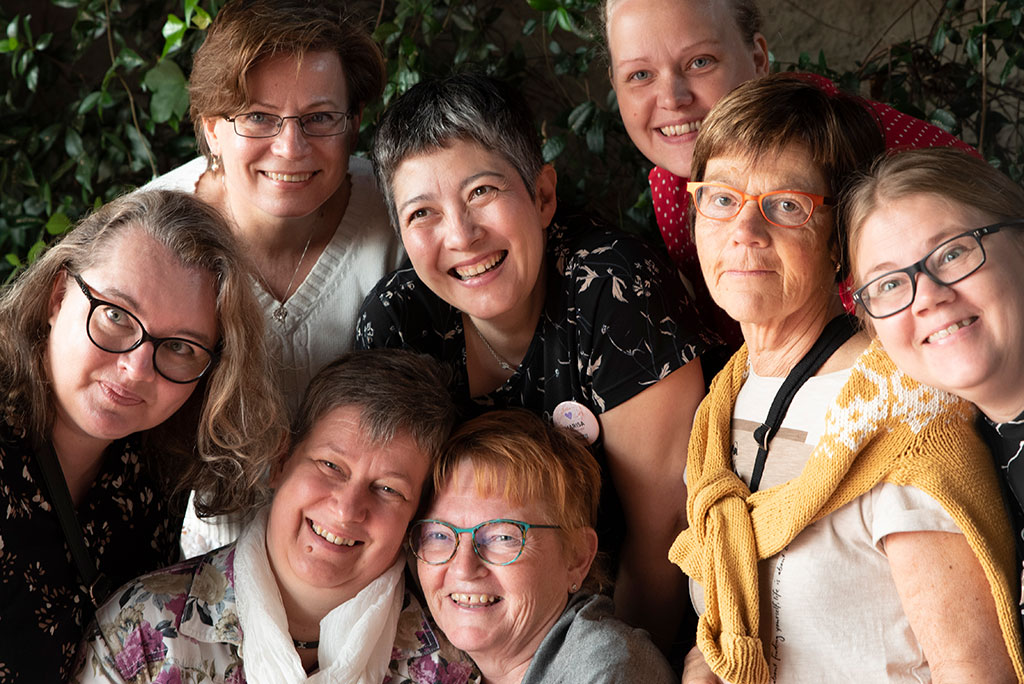 Register here for our Online Event
We are looking forward to your registration until Wednesday, 31st May 2023. This Event is exclusively only for our ENJOpreneurs.

Our speakers
Learn from the best and grow together
We will start the event with a welcome speech by Johannes Engl. After that, you can participate in two workshops – choose from four inspiring speakers. At the end of the event we will raffle 5 World ENJO Day Gift Packages (5 Packages per event).

Can't decide which workshops you want to attend? No problem, we record all workshops and put them online here after the event.


Johannes Engl – SHARE, GROW, GLOW
CEO and Founder ENJO International
In 2023, our focus will continue to be on the cornerstones of ENJO – ENJOpure and ENJOlife, in line with our values honest, brave and high-value. In this way, we want to grow and shine for ourselves and the people around us. In his welcome speech Johannes will talk about our common vision "Clean the World".

Nicole Zandl – Pure Cleaning is Future

Product Specialist and Trainer ENJO International
Our product specialist Nicole Zandl from the ENJO International team will take us on an exciting journey into ENJO's product world and give us many valuable tips and tricks for cleaning with water only. Well worth seeing and definitely an enriching experience even for ENJO insiders.

Ralph Krueger – Give your Goals a Future
Sports Coach and Speaker
Ralph Krueger is a long-time friend and companion of ENJO. A successful sports coach and inspirational speaker, Ralph Krueger has become internationally known. In his workshop, Ralph will show us how to strengthen our own business with strong roots, a clear focus and a shared vision. Be sure to watch – it's worth it.

Verena Krieger – Pure cleaning, pure world

Team Leader ENJO Austria East
Verena truly knows that strong customer loyalty can make all the difference. A consistently successful ENJOpreneur for many years, she focuses on converted homes and perfect customer care. With her positive attitude Verena is always open to new things, making her a brave trailblazer. Get to know our Top 66 Winner 2022!

Daniela Böhler & Johannes Engl – Work Climate & Climate Positive

Head of Sales & Marketing and Human Resource
CEO & Founder ENJO International
We live "Clean the World". Together we work honestly, bravely and with high-value every day to handcraft and distribute cleaning products that make the world cleaner. We create a nurturing environment to grow successfully as people and as a company. Daniela Böhler and Johannes Engl talk about ENJO's social and ecological responsibility.
Water well in Senegal
Let's build a water well together!
On behalf of our event participants, we are building a water well for a kindergarten with space for 40 children in Senegal. The project is accompanied by the Austrian NGO Knowlege makes strong (wissens-macht-stark.org). ENJO has been supporting this association with projects for many years and knows that with Natalie Moosmann and her team the money ends up directly where it is needed. In addition to the water well, we give the children a healthy snack for a year.