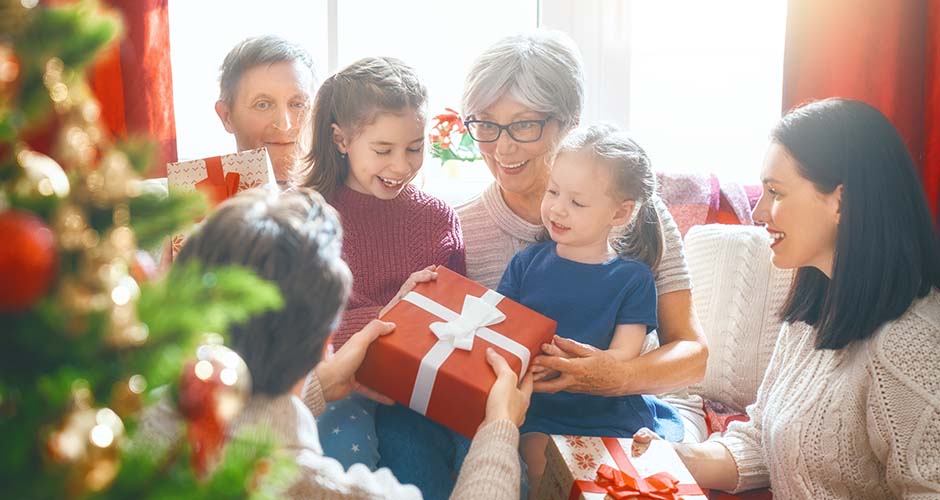 As consumers, so much about our spending has changed over the past 2 years. Many have changed our focus to spending MORE on the things that really matter to us – high quality items, family, and improving our home environments.
This year, your holiday gift giving can also be focused on this – giving your loved ones high-quality gifts that support a simpler life, and things that benefit their home environment (and the Earth!)
Have a look at these benefits of giving ENJO this Holiday Season…
Give the gift of health
Imagine if this year you could give the gift of better health, not only to your loved one but their whole family.
ENJO is more than just a gift. It's also…
The elimination of toxic chemicals
Fewer skin and breathing reactions while cleaning
Zero residues left on surfaces that are touched frequently
Fewer toxic chemicals washing down the drain and into groundwater/waterways
Better air quality
Give gifts that last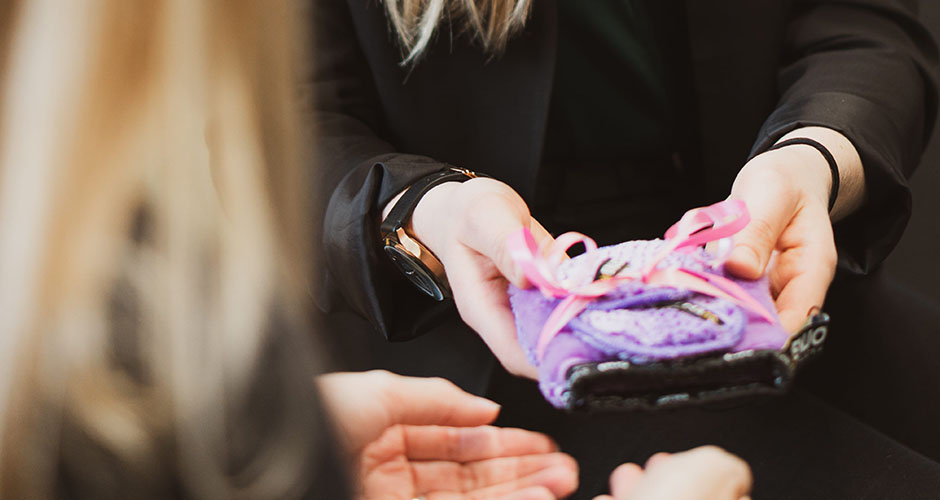 According to zerowastecanada.ca, only 1% of the "stuff" the average person buys is still in use after six months – and the other 99% has been discarded.
This year, you can give ENJO gifts that are MORE than just gifts and will most definitely be used for the long term. ENJO helps to bring a simpler routine to your loved ones by giving them easy solutions to their cleaning challenges. Daily tasks are made easier, time is saved, and they won't be traveling down the cleaning aisle in stores for 3 years.
ENJO's quality means that they'll get 6x better results with tools that they wash and reuse, again and again.
Give gifts with purpose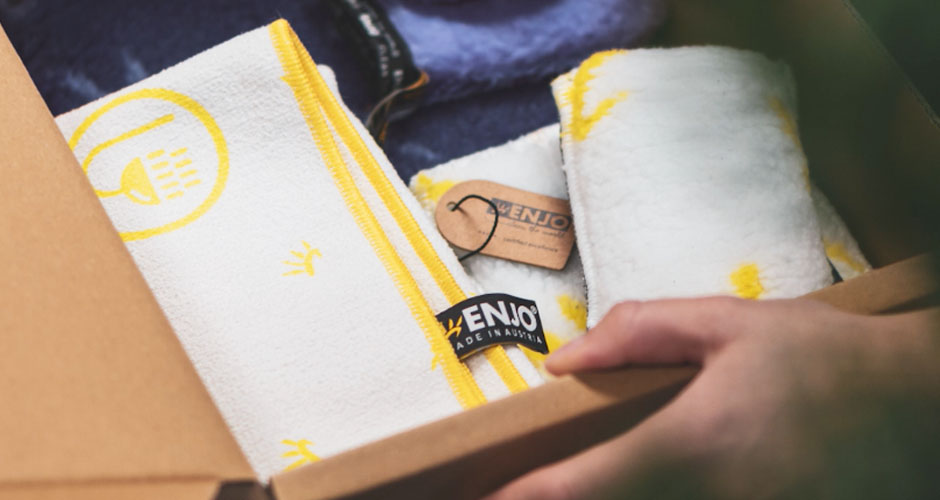 The Holiday Season can be a wasteful one on its own, and can be EXTRA wasteful when considering the overall problem of returned merchandise.
If you're one who buys gifts thinking, "they can always just return it", there's some bad news that goes along with this: According to Forbes magazine, nearly 5 billion pounds of retail returns will end up in landfills annually.
With ENJO, not only do gifts have purpose within the home (which ensures their use for at least 3 years) but they will never hit the landfill site. All returned items, either during or at the end of their 3-year lifespan, are taken back to Austria, where ENJO has them recycled.
Give gifts without packaging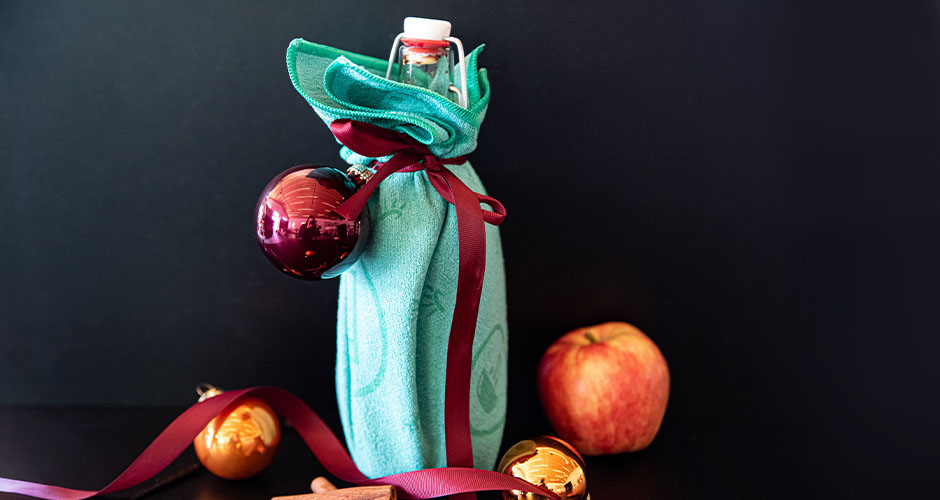 Packaging is a major contributor to waste at the holidays, when our average household waste increases by 30%. (1) In the UK, it's estimated that an average 3 ½ trash bags of extra packaging is thrown out per household during this season. This has a significant impact on the planet – not just from the waste accumulating, but simply from the resources required to manufacture all of this packaging.
ENJO's commitment to low and no packaging runs from start to finish: Your ENJO is shipped from Austria in minimal, fully recyclable and plastic free packaging, and is delivered to you or your loved one with minimal packaging as well.
Want to reduce waste and packaging even more? Use sustainable gift wrap, or none at all:  Wrap your gifts in ENJO Tea Towels, ENJOfils, deliver festive bottles wrapped in an ENJO Glove, decorate with natural elements such as raffia, pine sprigs etc.
Give gifts with support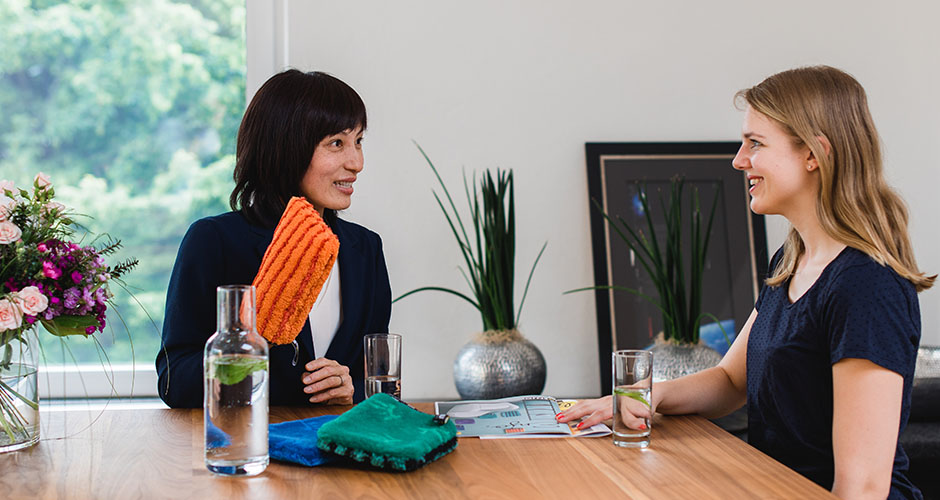 When you give ENJO, you're also giving your loved one access to a community for all of their questions to be answered, and personal consultation to help them solve their cleaning challenges.  Our ENJOpreneurs are committed to providing personal, caring service. They are focused on ensuring that every ENJO home is getting the best results, and is reaping all of the benefits of cleaning with just water.