Spring is upon us, and there's new energy in the air! It's a time of renewal and a fresh attitude, and what better way to celebrate that than a fresh, spring-cleaned home?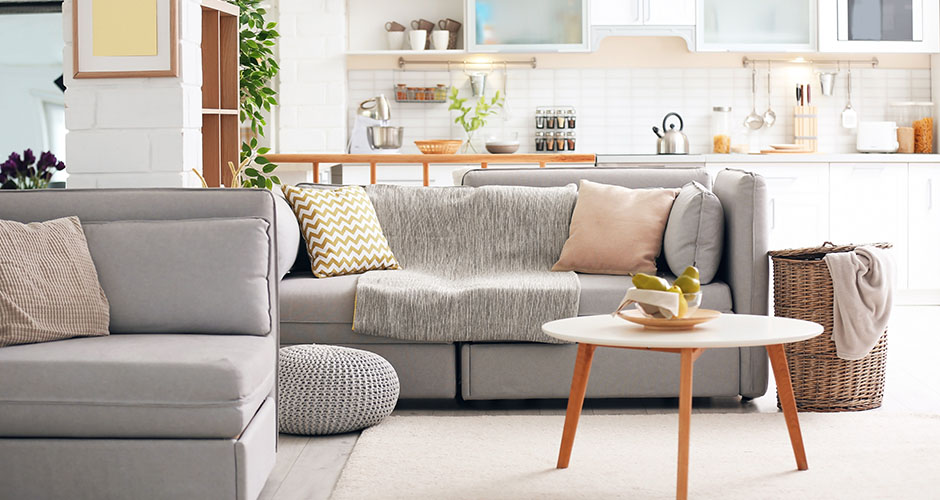 Did you know?
Spring cleaning is a tradition deeply rooted in history: from Ancient Persian festival preparations in 3000 BC and religious preparations for Lent and Passover, to cleaning the soot from home and castle walls in Northern Europe after a long winter with no fresh air, almost every culture has a reason to get into "cleaning mode" when winter comes to an end.
Spring cleaning also involves human biology: we are naturally less active and motivated during the cold winter days and due to a lack of sunlight, our bodies produce extra melatonin, the hormone that causes sleepiness. It's been said that to "spring clean" means to wake up from a melatonin-induced slumber of body and mind. Increased sunshine in the spring brings a bit more bounce to our step (and highlights the buildup of dust and dirt in places we don't normally clean!)
Ready to get your home in order to celebrate spring?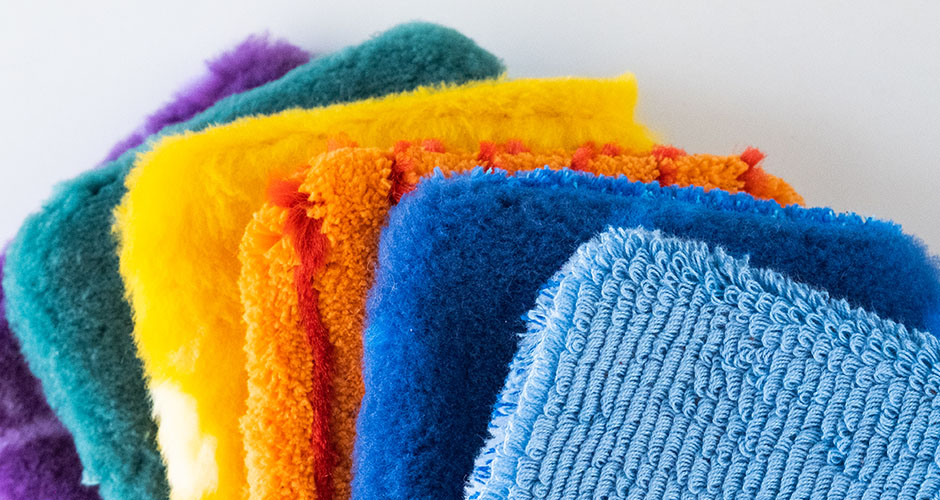 Be sure you've got the right tools
Having the right tools makes spring cleaning easier, faster and more effective – meaning less work for you, and better results!
Cleaning with ENJO and water is the easiest, most economical and fastest way to get the shining results you want:
No cleaning chemical warnings, no toxic fumes, no skin irritants. Just wet, wipe and dry.
Tested and proven to be 6x more effective than traditional methods.
Buy your tools once and use them daily, weekly, and every season-change for 3 years!
No heavy scrubbing, no waiting for products to work, no rinsing needed.
And of course, it's simple enough that even the kids can help!
Keep all of your tools handy for extra reaches and for ergonomics, such as the Telescopic Pole and Floorcleaner Plate, the Multi Tool Plate & Fibres and the Flexi. These can help you to avoid climbing ladders and excessive bending and reaching too!
Tackle your cleaning room by room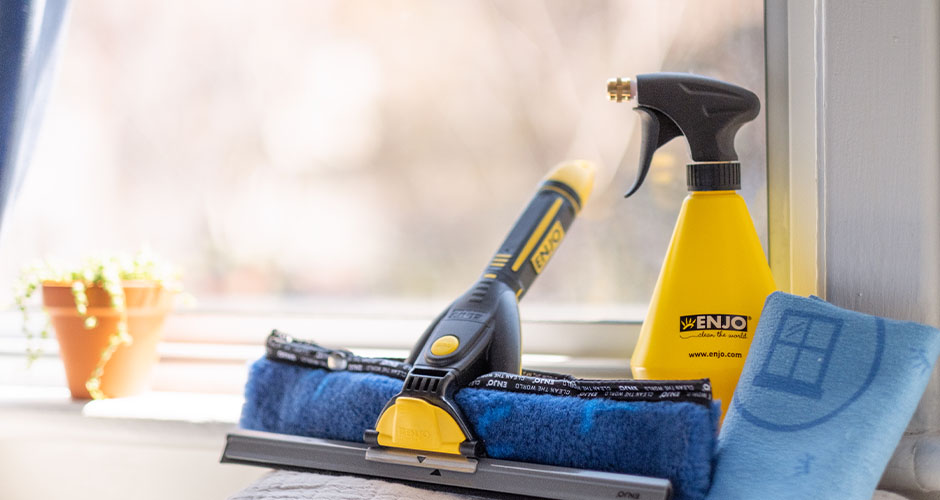 Cleaning multiple spaces at once is a little like chasing two rabbits: It's likely you'll catch neither! By focusing on one room at a time, you'll be able to easily see your progress and your focused work will help to get the job done quicker.
The idea of spring cleaning is to take care of those surfaces and areas that you do not clean daily/weekly, so consider walls, ceilings, corners, windows & window coverings and hard-to-reach areas.
Declutter and Spring Cleaning go hand in hand!
Removing items that are no longer in use make room for more positive energy by reducing visual clutter, and by reducing the number of surfaces that need to be cleaned.
Decluttering these areas can help:
Books, magazines and papers that are no longer needed
Clothing (including outerwear) and footwear
Broken or old toys, games and devices
Old baking ingredients, spices and expired food products
Old or unwanted personal care products
The contents of your junk drawer(s)
Air out as you go!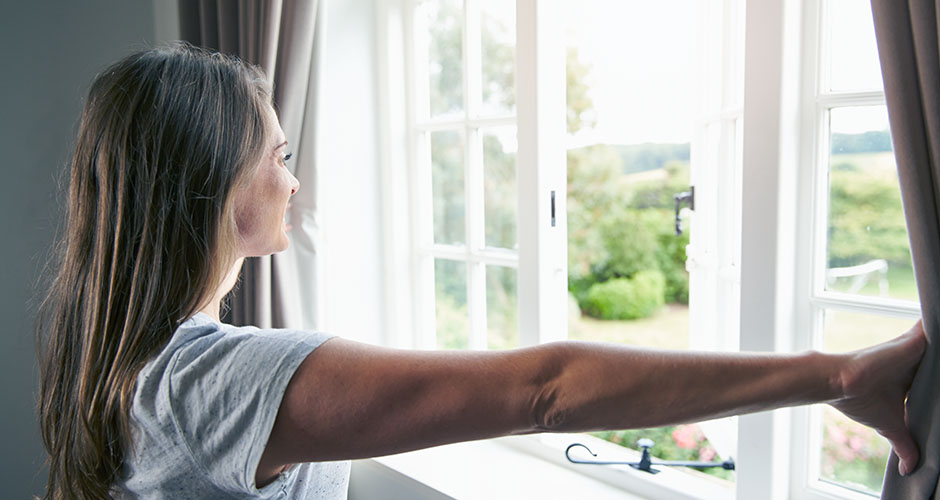 If you're living in Canada, there's a good chance your windows have been closed for most of the winter to keep the weather and cold out. With air quality being up to 5x better outdoors compared to indoors, spring cleaning is a great time to open the windows and let some fresh air circulate! Let the sun and air in as you're cleaning, or open it for a half hour after cleaning.
Like a little fresh scent?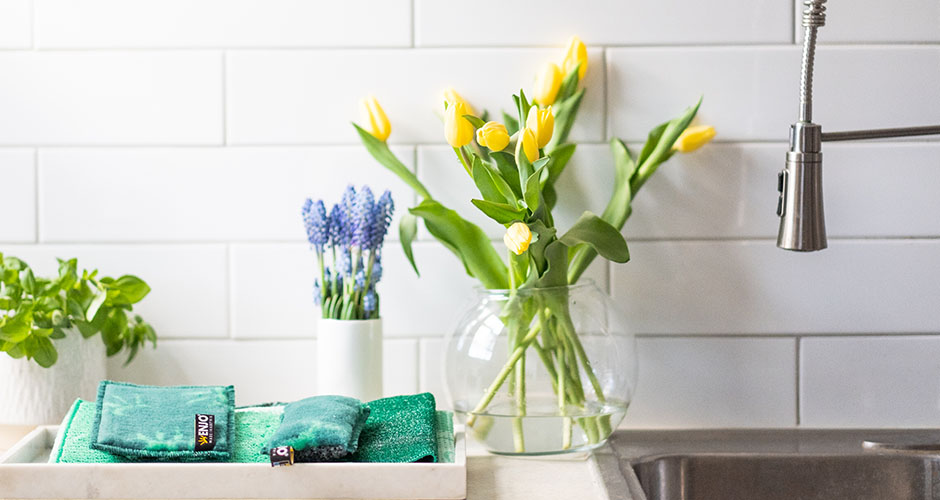 Avoid artificial air fresheners such as sprays, plug-ins and wax melts, which can negatively affect the air quality in your home and cause allergy/asthma sensitization for your family and pets. If you like a little scent, natural options such as fresh flowers, reed diffusers with essential oils, and even simmering citrus fruits or yummy baking spices in the kitchen.
Get the BEST advice for YOUR cleaning needs!
Learn all the best tips and tricks of cleaning at your own ENJO Demo – and earn FREE rewards to help you with your Spring Cleaning!