HOW TO CLEAN ENJOPURE


Dampen the fibre with water from the Spray-/Pumpbottle. Or wet the first third of the fibre under the tap, roll it up from the top and squeeze out the excess water. Wipe in a circular motion without applying pressure. For wet cleaning, dry with the appropriate fibre.
APPLICATION
The drop symbol on the product label indicates how the fibre should be used.

HOW TO KEEP YOUR ENJO PRODUCTS FIT
Wash ENJO fibres before first use (except for Polishing and Dust fibre, Lint Glove and Lens ENJOfil. Please shake these out briefly before first use).
If lightly soiled, rinse the fibre with warm water and, if necessary, a drop of Real Soap or some washing soda. // Machine wash fibres at 40-60°C with similarly coloured textiles (all ENJOfils and the Kitchen Tea Towel in one laundry bag and all others in a second laundry bag). // In case of heavy soiling, add a little washing soda. If very heavily soiled, soak the fibre before washing in approx. 60°C warm water and 10ml Orange Blossom. Real Soap or washing soda. // Do not wash fibres with fabric softener or whitener. // Air-dry fibres, not on a radiator or in a tumble dryer. Heat can cause the fibre tips to stick together and impair their function. // Always store fibres clean and dry.
IMPORTANT NOTES
There is a risk of abrasion with delicate materials. Therefore, test the fibre on an invisible spot beforehand. // Fold cloths like the ENJOfil 2-3 times in the middle. This results in 8-16 cloth surfaces. // Our gloves are very practical and additionally protect your hands from injuries caused by sharp edges or similar. // Do not run the fibre over hot surfaces (hot stove top, ceramic hobs or grills). First let the surfaces cool down or rinse with cold water. // Fine fibres can easily tear from sharp or rough surfaces and edges. Small holes may appear. This does not impair the function of the products.
CARE INSTRUCTIONS

SERVICE LIFE
HYGIENICALLY CLEAN CLEANING
Depending on the application and place of use, your ENJO Fibre product will provide optimum cleaning performance for three years. After that the cleaning performance will decrease. After the 4th year, it will be reduced to 44%. We recommend that you replace the fibre after the 3rd year or take advantage of the free fibre check during a Service Demo or Personal Appointment. Contact your ENJOpreneur for more information!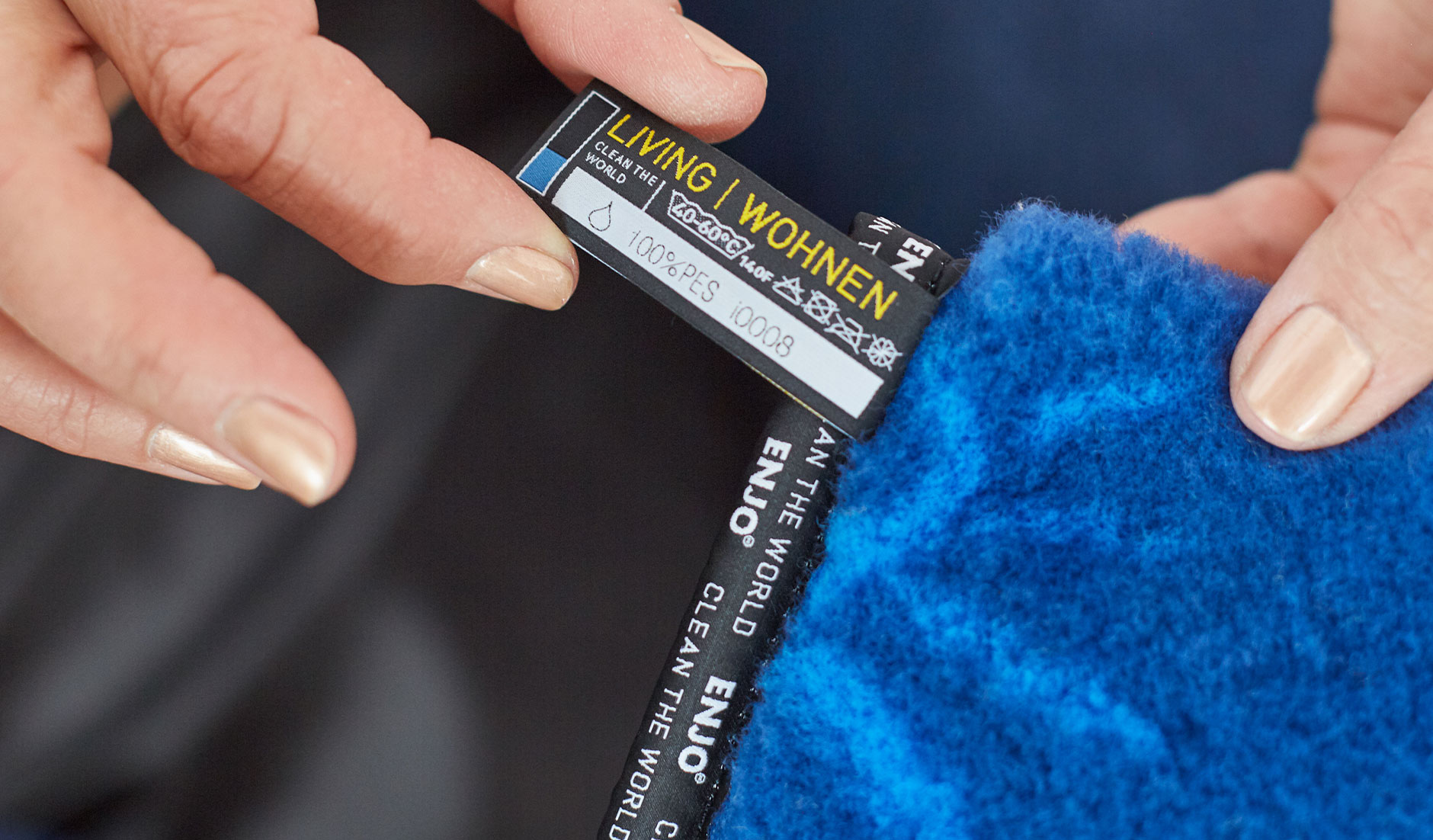 PROVEN PURITY
Hans Hirschmann, hygiene expert at the Vorarlberg Regional Hygiene Office, has tested our fibres several times with the Lumitester and confirmed that our cleaning system is 6x more hygienic than conventional cleaning methods.
"These fibres and water are very good at removing dirt from deeper layers. It is important to remember that any cleaning agent has an impact on the environment. Using only fibres and water for cleaning also has direct effects on our health.
ENJO fibre products are definitely safe to use for three years. Then you have to expect the performance to decrease and you should consider buying a new one."
HANS HIRSCHMANN
HYGIENE EXPERT AT THE VORARLBERG REGIONAL HYGIENE OFFICE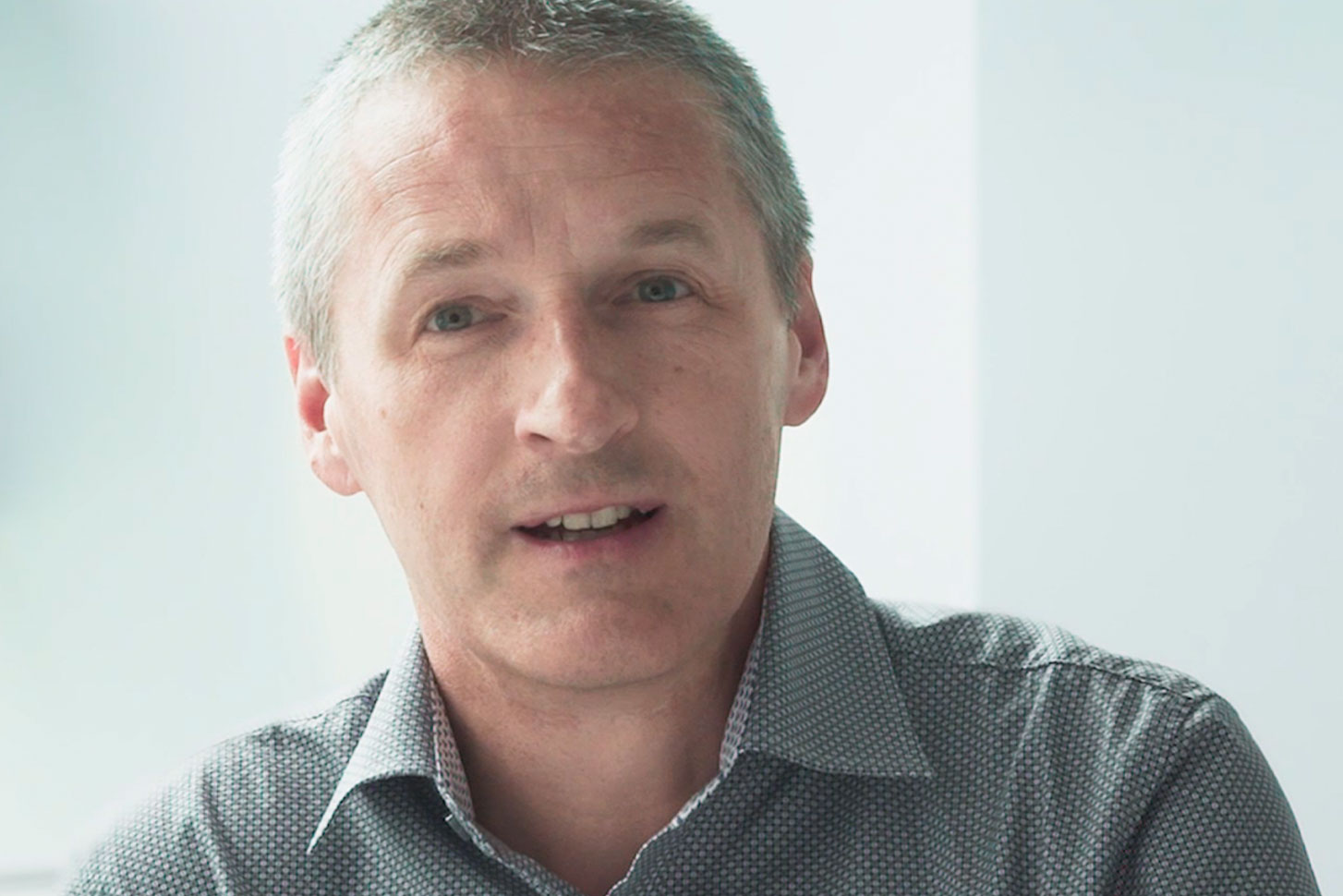 COLOUR INDICATOR
With the colour indicator you can be sure that your ENJO product is cleaning perfectly. It indicates when the ENJOtex Fibre loses its cleaning power.
YOUR FIBRE CHECK
You want to make sure that your ENJO products still clean hygienically? We are happy to offer you a free fibre check.
Please contact us for more information.

We take responsibility