STUDY ON RESPIRABLE DUST POLLUTION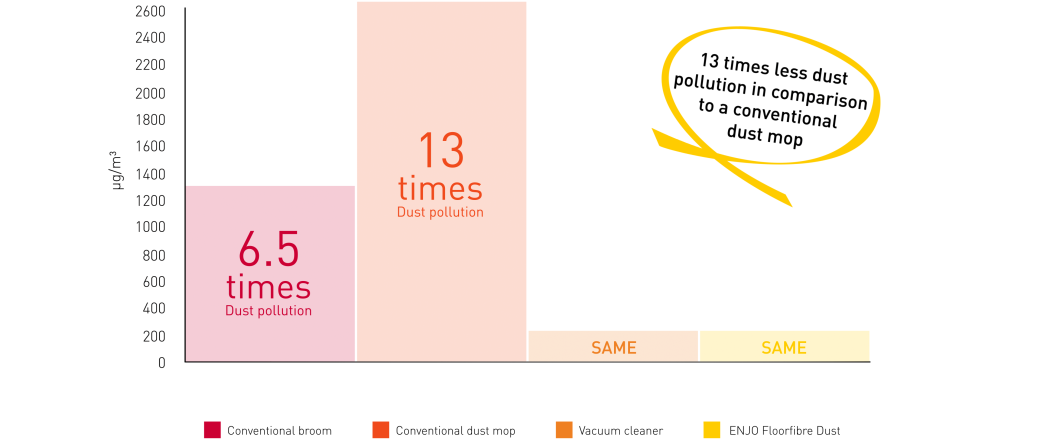 New test results show that 13 times less dust is dispersed when using the ENJO Floorfibre Dust in comparison to conventional cleaning. Especially for children, asthmatics and allergy sufferers, having low dust dispersion is crucial for their health.
In June 2017 Mr. Siegfried Lerchbaumer, expert on ambient air hygiene, measured the level of respirable dust pollution during the cleaning process using different cleaning devices, particularly observing ENJO products.
When using the conventional broom, brush and dustpan or dust mop, the dust was dispersed from the smooth floor in the cleaning process and the respirable dust pollution reached 2.600 μg/m³. In contrast, using the vacuum cleaner with dust emission categorie B or ENJO Floorcleaner with Floorfibre Dust there was no significant resuspension of dust while cleaning.
Test results show that the ENJO Floorfibre Dust raises 6,5 times less dust than a conventional broom and up to 13 times less dust than a dust mop.