Our Awards and Certificates
Our Awards
We are proud of the awards we have received. These are just some of them.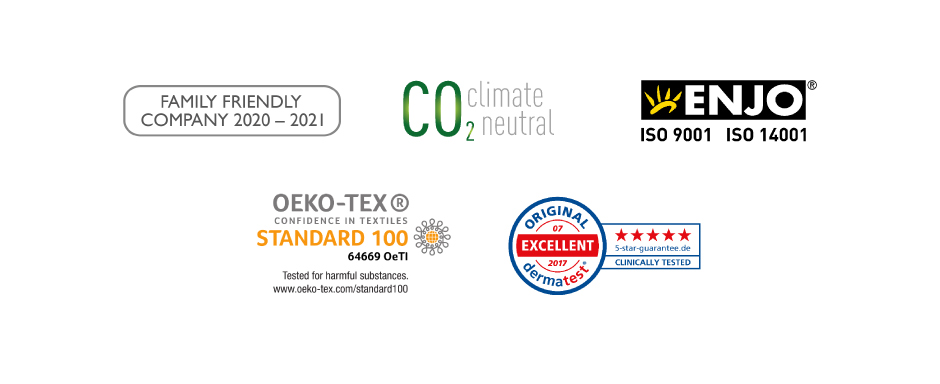 Family-friendly Company
ENJO has been recognized as a family-friendly company by the Austrian government for many years.
ENJO is 100% Carbon-Neutral
ENJO International signed up to the Climate Neutral Alliance and has been 100% carbon-neutral since September 2015.
OEKO-TEX Certificate
Our ENJOtex products have been awarded the internationally renowned OEKO-TEX certificate. This means our products are environmentally friendly and health-preserving.
Dermatest®
Our ENJO skin care products were tested by Dermatest® and have received the five-star premium seal.
Questions?
We at ENJO will help you create a healthy home.
Call us now: (905) 629-4888
Contact Us