All products hand-finished in our Austrian headquarters
A clear mission to improve the lives of future generations
A socially responsible and respectful business
World leaders in chemical-free cleaning
ENJO together
As a company, we grow alongside our ENJOpreneurs. Social responsibility and respect in the workplace are a fundamental part of our philosophy.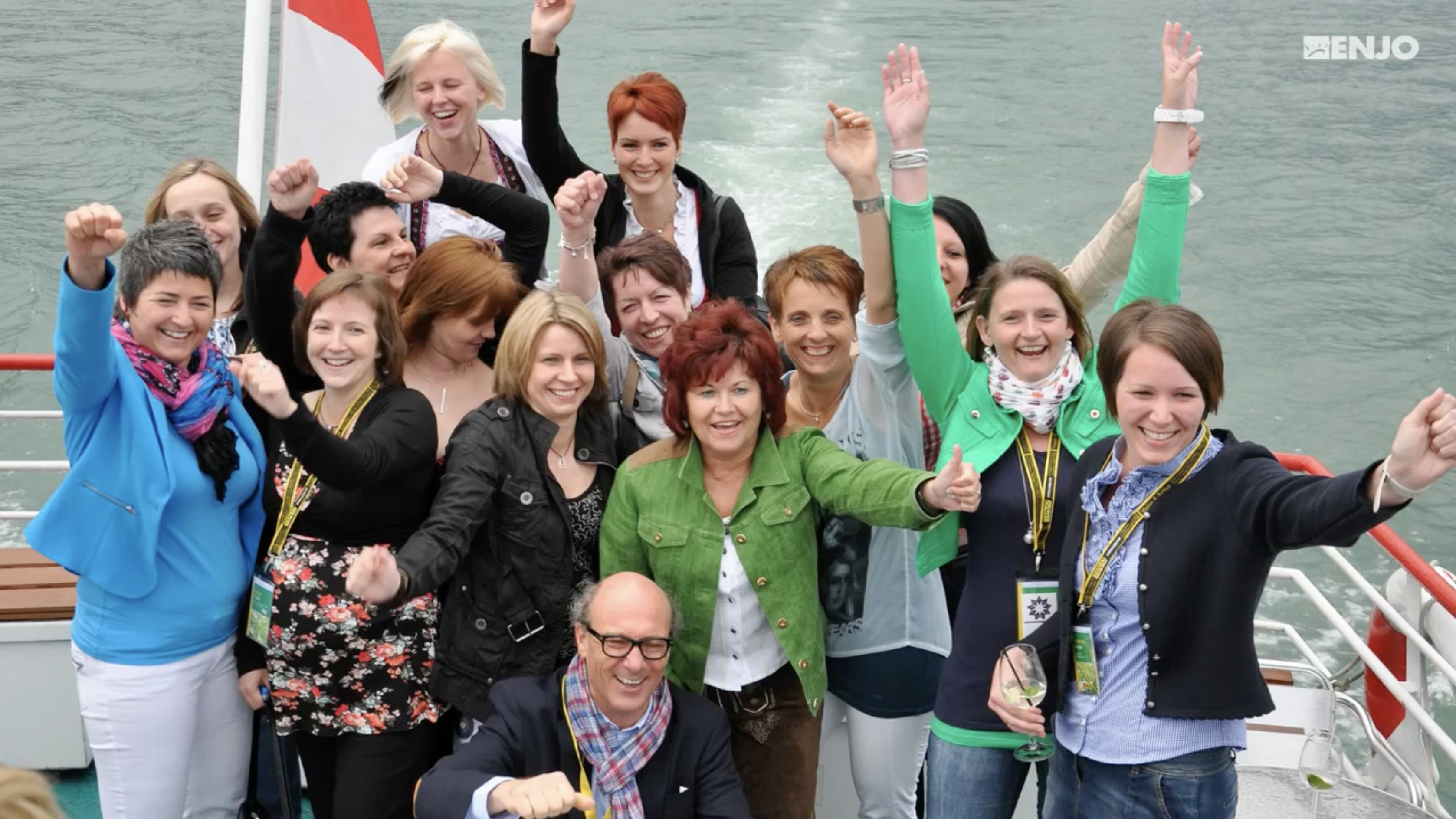 Our mission statement
People
ENJO is founded on fair and value-oriented partnerships with everyone (ENJOpreneurs, Customers, Suppliers, Employees and Distributors).
Product
ENJO offers ingenious, environmentally friendly products that are made in Austria, make life easier, promote health and well-being, and save time and money.
Environment
ENJO assumes responsibility and thanks to the creation of ENJOpure homes makes an active contribution to caring for the planet, for ourselves and for generations to come.
Service
ENJO stands for personalised and outstanding customer service and our happy customers are a testament to our success.
Professional
ENJO is an empowering place to work.
Company
ENJO is a flexible, family-friendly business which is continuously increasing its economic success and its quality across the board.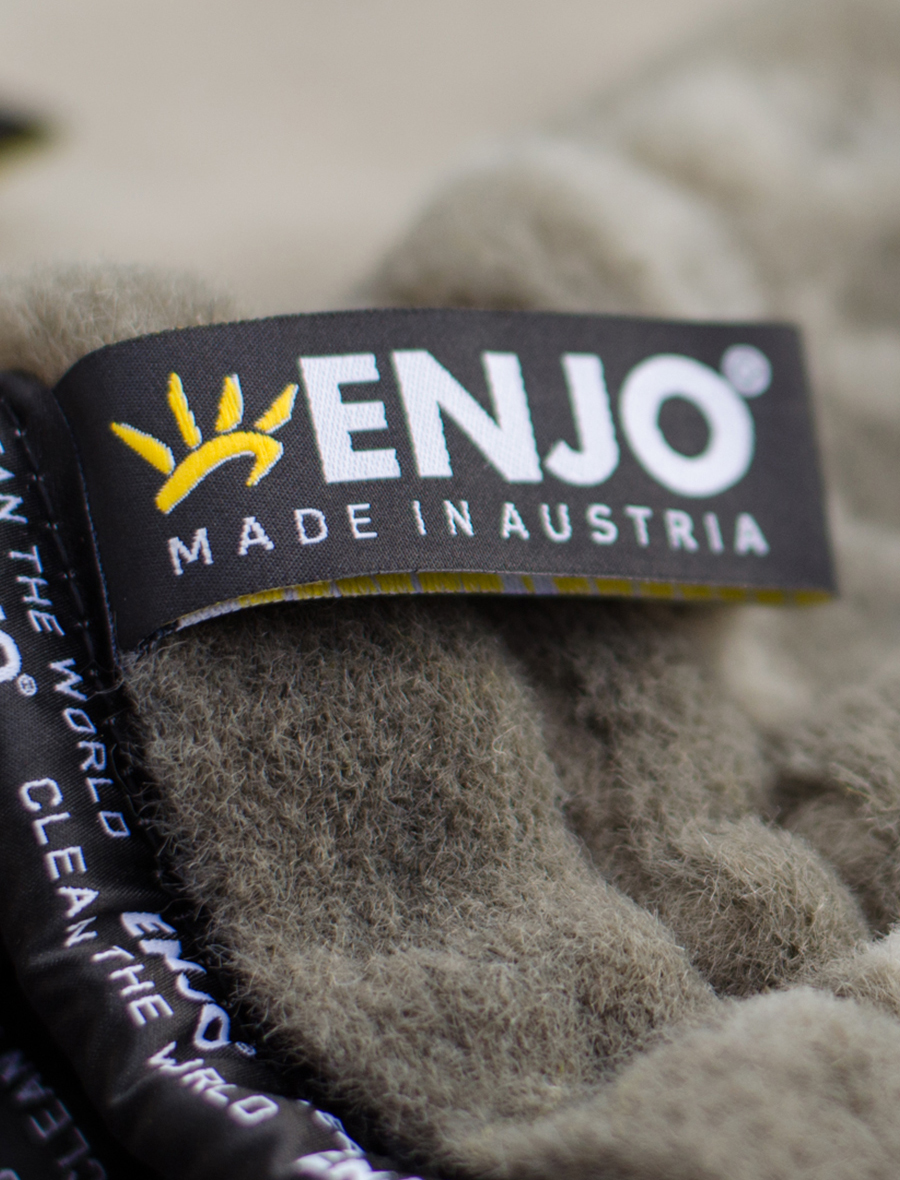 1985 – How it all began
The ENJO success story begins in the spring of 1985. The innovative entrepreneur Friedrich Engl witnessed an oil accident on Lake Constance in Austria. The fire department embarked on the arduous task of cleaning up the leaked oil. Friedrich wondered whether there was a better way to handle such environmentally harmful incidents.
Back at home, Friedrich attempted to filter oil out of water using special fabrics. In the process, he discovered that one of the fibres he tested was able to clean deep into the pores. The ENJO idea was therefore born and was later realised by his son Johannes Engl. Johannes founded the company ENJO (= ENgl JOhannes) in 1990.
ENJO is now available in more than 26 countries around the world. More than 2,000 ENJOpreneurs help people make their homes ENJOpure.
Photo: Johannes Engl with his children Paula and Jonathan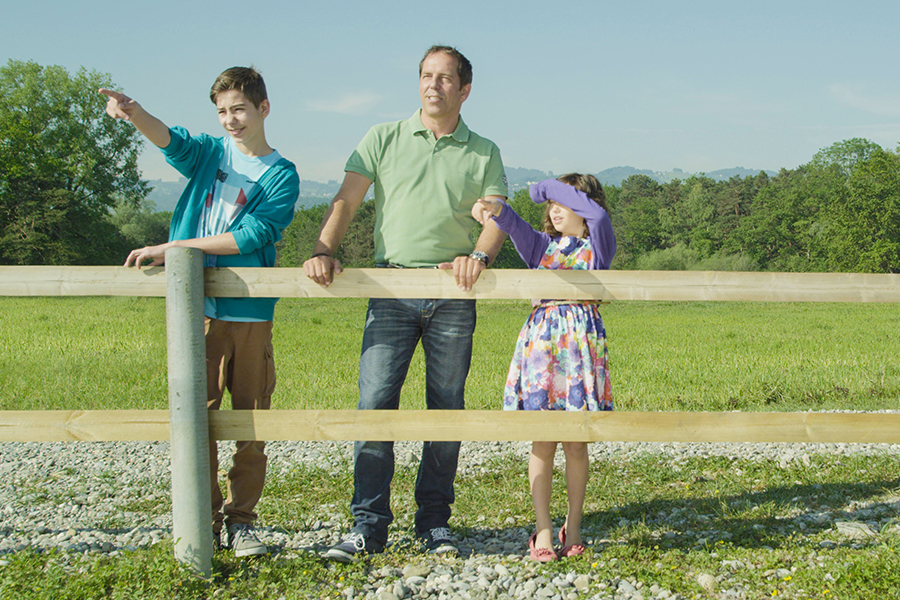 Our awards
We are proud of the awards we have received. Here are just a few:
OEKO-TEX certificate
Our ENJOtex products have been awarded the internationally renowned OEKO-TEX certificate. This means our products are environmentally friendly and health-preserving.
Family-friendly company
ENJO has been recognised as a family-friendly company by the state government of Austria for many years.
Austrian State Coat of Arms
After a lengthy and intensive testing period, we were presented with the Austrian State Coat of Arms by the Austrian Government.
ENJO is 100% carbon-neutral
ENJO International signed up to the Climate Neutral Alliance and has been 100% carbon-neutral since September 2015.
Top employer in Vorarlberg
In 2016, ENJO was once again named one of the best employers in Vorarlberg.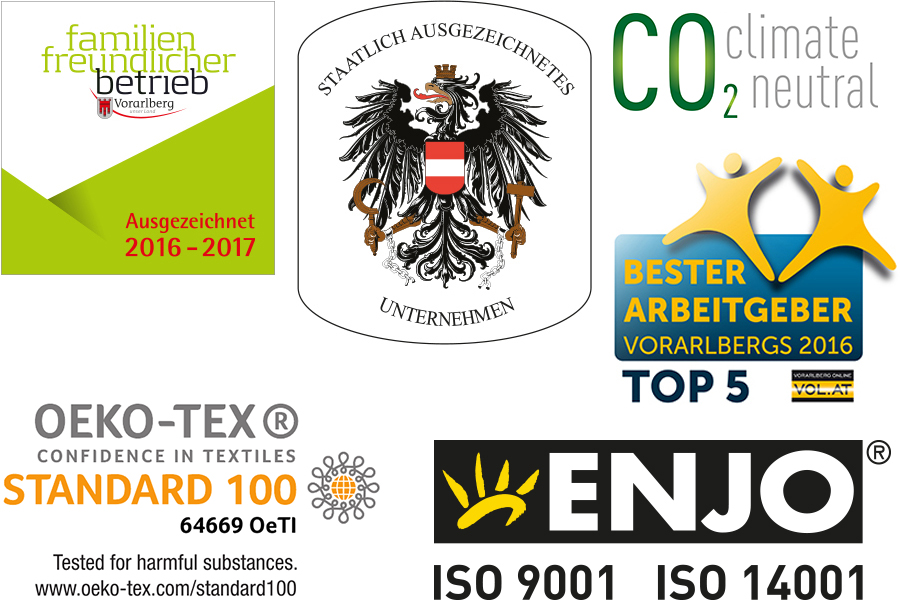 Any other questions about the company?
We're happy to answer them. Fill out the contact form.
Contact Us